A Pokemon fan makes a patch of two iconic water type Pokemon, Gyarados wrapped around Squirtle, which has caught attention from fans.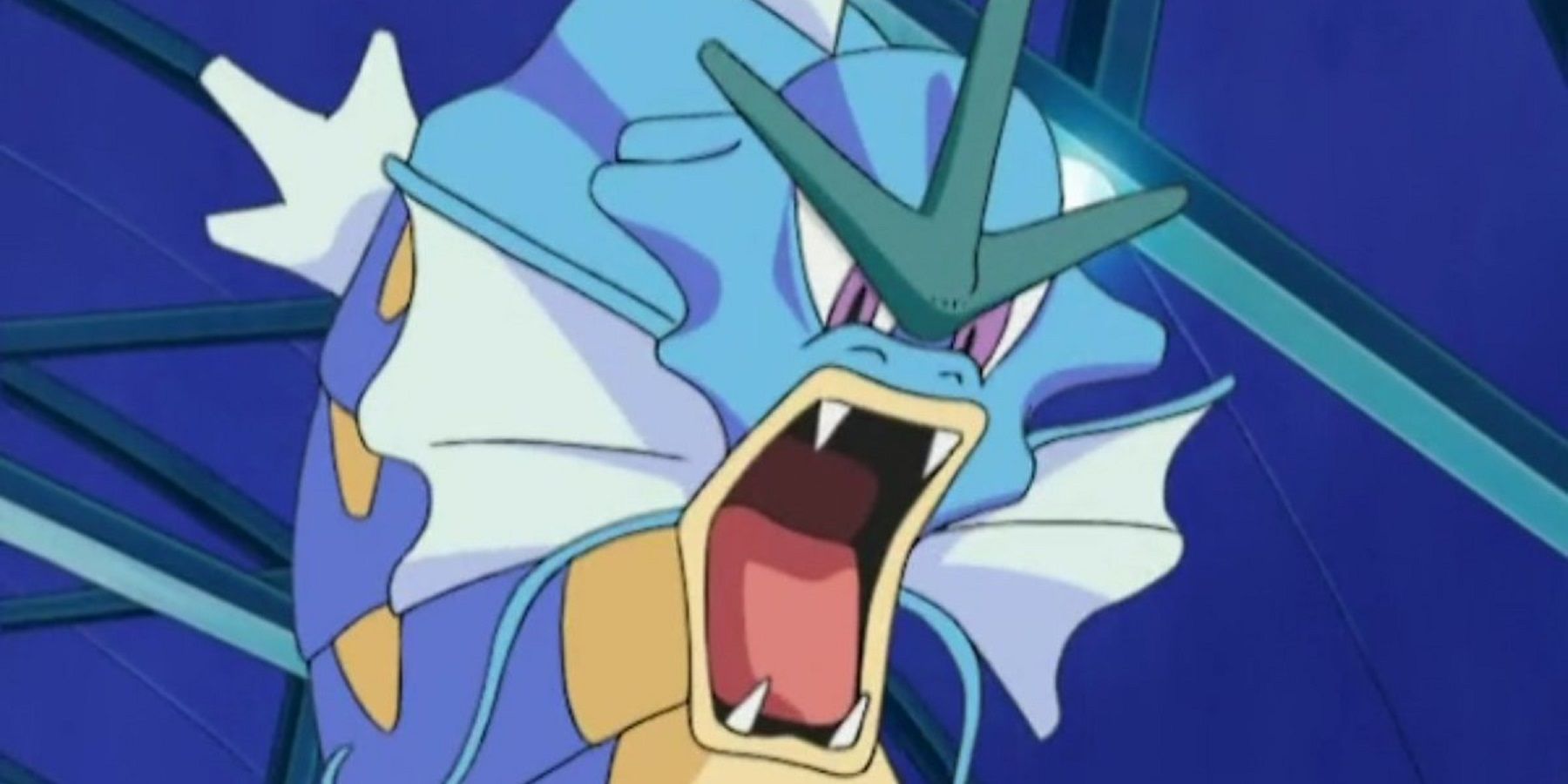 pokemon is a very popular franchise that has inspired its fans to be creative. One of these fans made a pokemon patch of two of the most iconic water type Pokemon, Gyarados and Squirtle, and posted it on Reddit.
Seeing as how the series is very creative in the first place, with the games' developers making many cute and dangerous monsters, as well as regions and trainers, that fans love, it is no wonder that pokemon has given people inspiration to make their own things based on it. Whether it be patches, drawings, music, or animations, pokemon fans from all around the world have shown their love for the franchise through their creative passions.
RELATED: Pokemon Fan Hooks Impressive Meganium Doll
The Reddit user, u/SilviaDynamite, uploaded an image of a patch that they made that a lot of Pokemon fans like. The patch shows Gyarados wrapped around Squirtle as they angrily look at each other. u/SilviaDynamite stated that they were inspired by the original artwork by jimmyxsparrow, to make the patch version of their artwork.
Other Reddit users have seen the patch and expressed how much they liked it in the comments below the image. One user, Finessence, asked if u/SilviaDynamite sold their patches, to which they responded by saying that they could be purchased on Etsy. Other users have also pointed out that the artwork was inspired by the popular anime, Demon Slayer, with one of them, Zlatandinho, saying that they loved it and asked if u/SilviaDynamite could make another patch of the fire type Pokemon, Emboar, as Inosuke, a character from the anime. Another Reddit user, Weary_Asparagus590, suggested that u/SilviaDynamite should also make a patch of Eevee surrounded by its many evolutions.
It is really great to see fans get their inspiration from pokemon to make creations such as this patch. SilviaDynamite, jimmyxsparrow, and other talented artists will hopefully share more of the things that they work on soon as fans have fun playing the newest game in the franchise, Pokemon Legends: Arceuswhich released on January 28 for the Nintendo Switch.
While they wait for more official pokemon content to come out, such as games and movies, fans can have a great time making projects and crafts of their own and checking out other peoples' work.
MORE: Pokemon That Won't Be Available After the 3DS Shutdown
Wordle 252 Answer for February 26, 2022
After the tough word from yesterday, Word fans are probably hoping for something a little easier today, but it is still quite the puzzle.
Read Next
About The Author